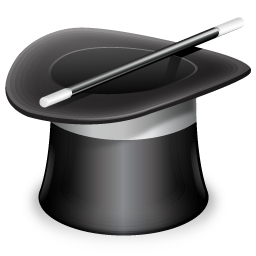 Search engine optimization myths


1. Search positions guaranteed????????
Have may have you seen this one? "We guarantee top 10 rankings in x months!" Many search engine optimization try-to-be companies will do that in the hopes of catching uneducated customers. The truth is that while a good search engine optimization company should be able to show you a their record of excellent results, there's no telling what they will be able to do in the future. SEO techniques change monthly, sometimes even more frequently, in an attempt by the search engines to prevent hackers and cheaters from gaining top rankings instead of the actual, credible businesses that should be there. Make sure before you proceed to check with a few different companies and as always if it sounds to good to be true, it usually is.

2. Permanent search positions
Some people think that once they've achieved top rankings, that they will stay there, and that they might not have to do anything else to stay there. WRONG. Google, MSN, and Yahoo! perform regular checks, updates, and changes to their search ranking algorithms as well as their listings. What might work today in search engine optimization might be obsolete the next day, so it's important to always stay on top of the latest search engine strategies to ensure that you DO stay on top. Anyone who tells you otherwise will find themselves there one day, gone the next.

3. Instant popularity
If you've been told that you can gain instant link popularity, chances are that the company working for you is using a link farm, old and unrelated domain names, or other shady techniques - techniques which, at best, won't work, and at worst, will get you banned. Quality link building takes time, experience, and also a degree of business ethics.

4. You don't have to change your website
If you think that you don't have to revisit your original site and make changes, you should probably think again. Depending on the age of your website, the code may be outdated or poorly formatted. Your page structure and navigation might need rethinking. Your META tags probably need revision. Your images might be too large. There are so many factors that go into search engine optimization that it seems almost ridiculous to think that you wouldn't have to change your site.

5. Hiding text
Back in the day, if you put text that was the same color of your background and included all of your keywords, the search engines would see them but your visitors would not... and you'd be ranked higher. That technique is definitely OUT the window and is very strictly punishable in today's search engine strategies.

6. Those services that will submit your site to 100s of directories are great services since they're so cheap & you get so many
submissions.
There are services out there that promise to submit your site to hundreds and hundreds of directories and search engines for the low, low price of $19.99. The first thing to know about this search engine optimization trap is that those engines that your site is being submitted to are likely not ranked very well themselves or are irrelevant to your own site - potentially causing harmful incoming links to your site. Furthermore, each directory that you SHOULD be listed in needs to be carefully submitted to in order to ensure the proper formatting of your listing, and ideally you should be submitting to relevant sites only. The automated systems that these services boast will produce very few helpful, permanent links for your site. Your money would be better spent on a few highly recognized, relevant directories and search engines where you can ensure the proper formatting of your listing.

7. Search engine marketing is not as good as traditional marketing.
While traditional marketing is always something you should be doing for your business, keep in mind that search engine marketing affords you the opportunity to have highly targeted marketing campaigns and capture an audience that you may never have realized was out there. Search engine marketing allows you to reach more people in more areas that are already looking for your goods or services. In the age of information, the Internet is often times the FIRST place people go to in order to find products or services - you can't afford not to be a part of it.

8. Including a giant list of all of my keywords in my META tags will do the trick.
While formatting your META tags is important for search engine optimization, it is one of the least effective techniques for getting your site ranked. In fact, if that were the only thing you did to your site to optimize it, you would likely NOT see any results from those efforts. Your keyword list should be included but should be formatted properly for each page, not the same giant list of keywords on every page of your site.

9. In house optimization is cheaper
This could be one of the most common myths in search engine optimization. It's been shown that usually, less than 1% of a marketing budget goes to search engine optimization. With a budget like that, it's not surprising that SEO efforts are usually incomplete and incorrectly done. Search engine experts, who spend months and years researching techniques, staying informed, and constantly practicing their skills, undoubtedly get much faster, much more permanent results. Outsourcing this services can be effective to capture that expertise and maximize the money spent to market online.

10. Submitting my site to search engines will bring the traffic I need.
Submitting your site to search engines is definitely something that should be done, and done properly. However if you think that this is the only thing you should do to get listed and ranked well in the search engines, think again. Choosing the right search engines and directories to be listed in is almost an art in itself, and a professional search engine optimizer will be able to make that selection accurately.